So I have made no attempt whatsoever to fill everyone in on what I've been up to. I feel like I've been going a million miles an hour and I've had no time to make a post....just time to keep a picture diary on my photobucket.
I spent about 9 weeks in Lacoste, France during the Spring....
here are the pictures
.
After France, I was in Atlanta for about 2 weeks. On June 15th, I was off to Mexico City to attend the Foundry Photojournalism Workshop. It was an amazing experience and
Stanley Greene
was an incredible mentor.
Here is the multimedia our group created
.
And currently I'm in Oaxaca, Mexico visiting some family and working on a documentary on the Woodcarvers of Arrazola. I've been here for about 2 weeks, and I leave to go back to Atlanta tomorrow....
Here are the pictures
.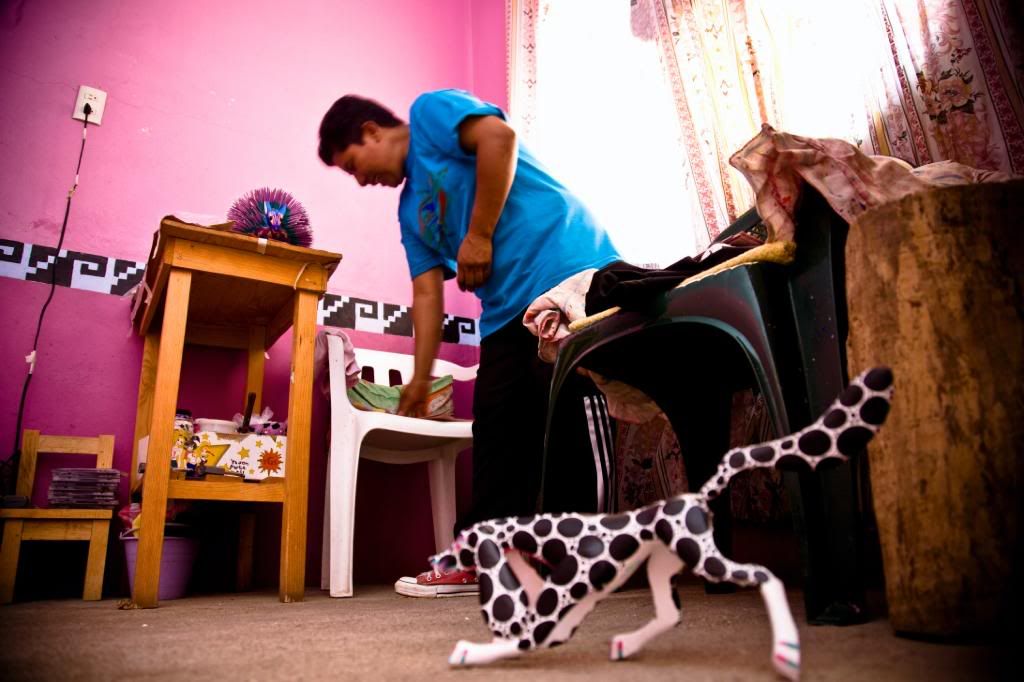 I'll be in Atlanta for a day...then on Wednesday I'm off to NYC! I have an interview with Photojournalist
Brenda Ann Kenneally
for an internship. And if I get it, I'll be living in Brooklyn until school starts back in the fall.
So like I said, life has been a whirlwind for the past 6 months....but a very welcomed whirlwind. I definitely feel like I'm on the right path with my photography and with life in general. The spontaneity of life has brought me a lot of much needed clarity. I know where I am and where I'm going.
P.S.....I have been accepted to attend the
Eddie Adams Workshop
in October. Only 50 students and 50 professionals from around the world were invited to attend, I still can't believe I got accepted!
-Sandy